Hi Everyone,
Last week we learned about the 3 R's: reducing, reusing, and recycling. We read a bunch of books about recycling and discussed what it means to take care of our Earth. My students especially enjoyed
We Are Extremely Very Good Recyclers
by Lauren Child. The illustrations and characters (Charlie and Lola) are so much fun and the way the book covers the topic of recycling is just wonderful. Later in the week, after the concept of recycling was in my students' schemas, we sorted out paper, cans, and plastic on our Promethean Board by taking turns completing this short
activity
.
Here was a cute way for my kiddos to present their writing about the 3 R's, and just in time for Open House!
I can reduce the paper I use. I can reuse my lunch box. I like to recycle!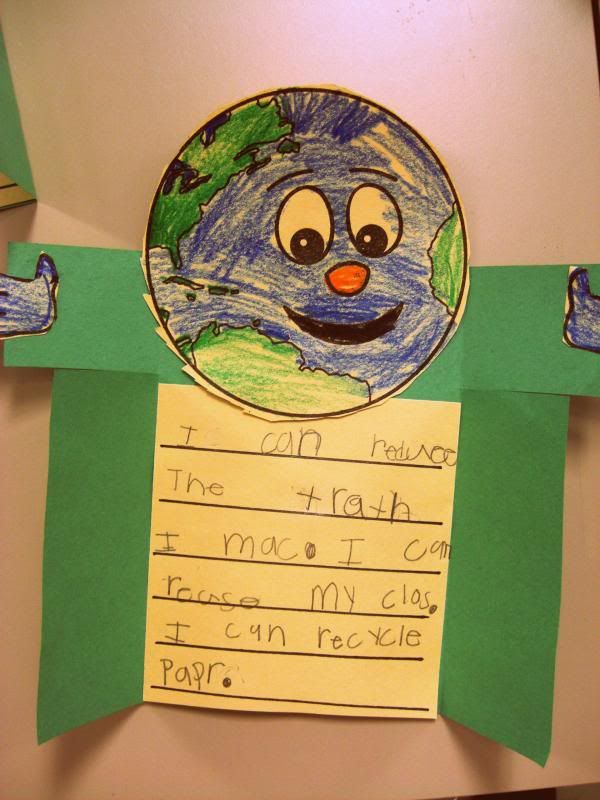 I can reduce the trash I make. I can reuse my clothes. I can recycle paper.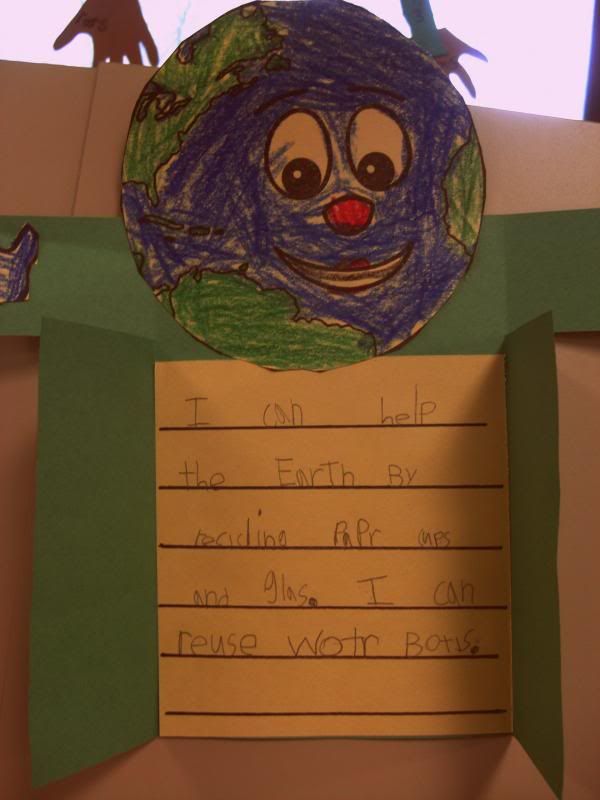 I can help the Earth by recycling paper cups and glass. I can reuse water bottles.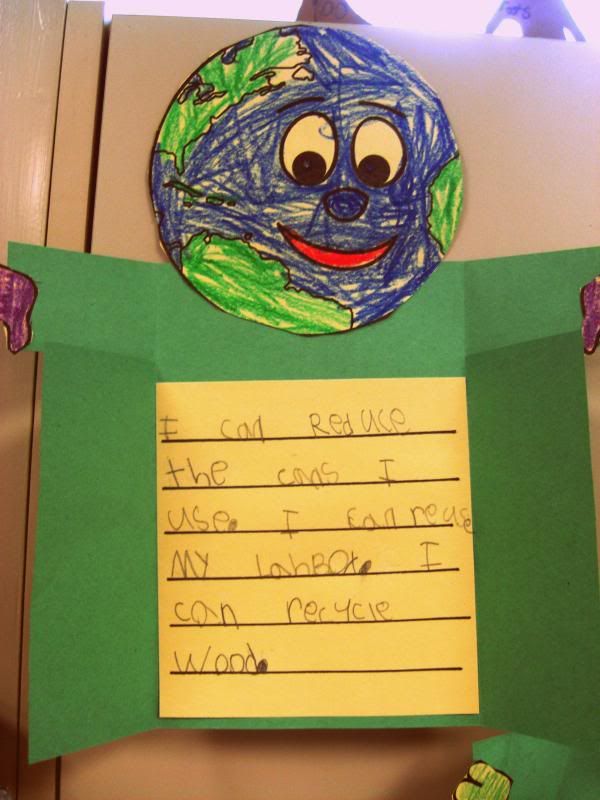 I can reduce the cans I use. I can reuse my lunchbox. I can recycle wood.
To help get parents involved and facilitate that home-school connection, I had students work on a separate project for homework. They were to use recycled materials only and create something entirely new out of them. The last time I sent home a project (
100th day of school project
), I had such a great return rate, but this time I was a little disappointed as only 4 students brought their projects in on Friday. They had an opportunity to share with their classmates what they made, what they used to make it, and how they made it. Their peers then asked questions that they responded to. This was a great way to get some oral language and listening practice into our school day.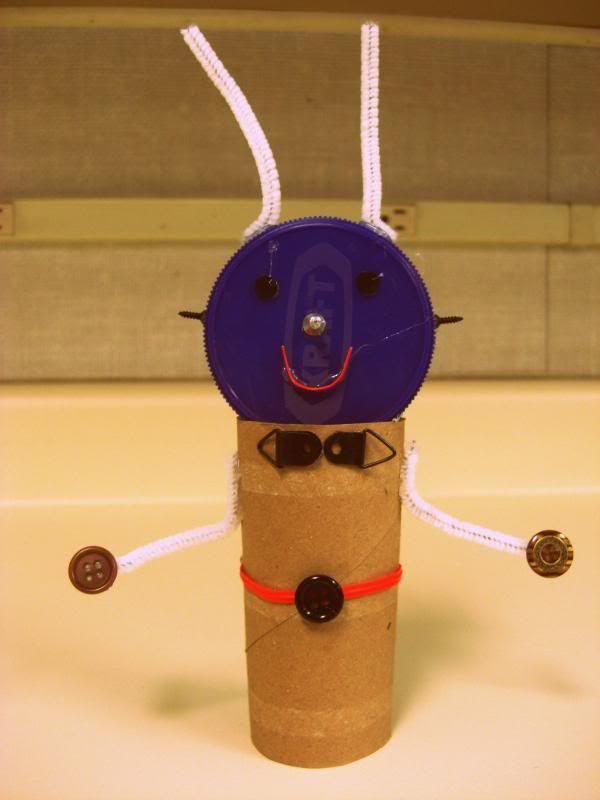 Recycled Toilet Paper Roll Robot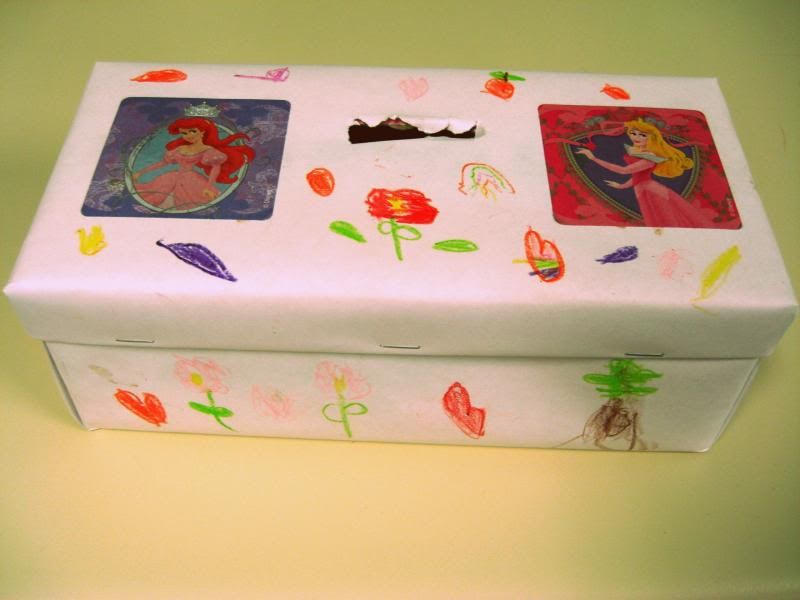 Recycled Shoebox Coin Bank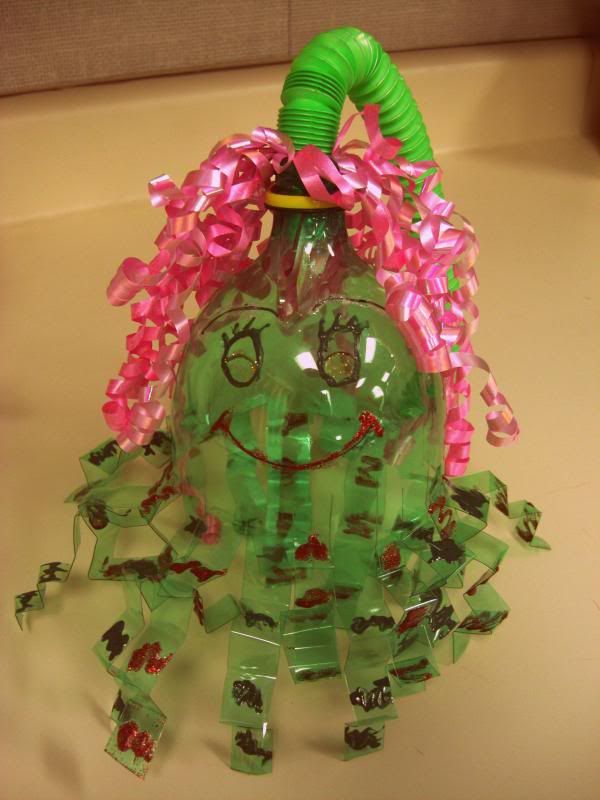 Recycled 2-Liter Bottle Jellyfish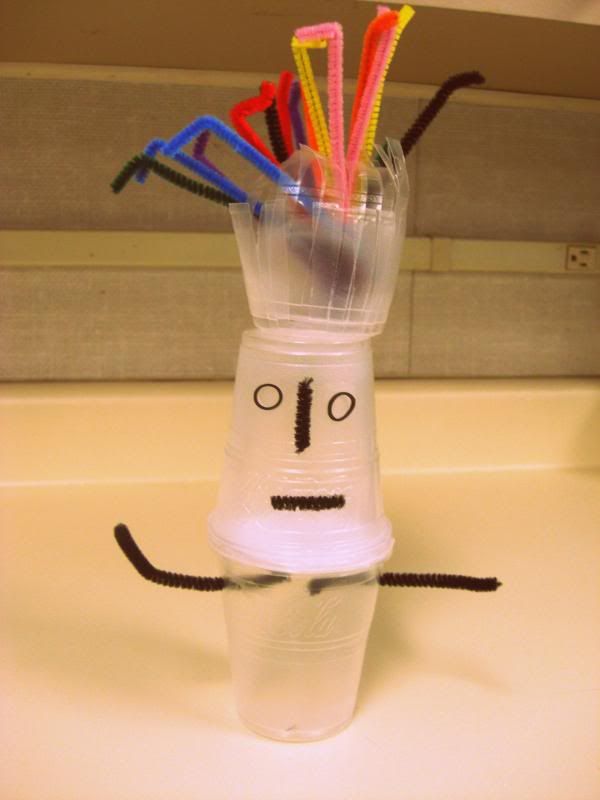 Recycled Plastic Cup Robot
Food for Taught: To provide additional support for my English Language Learners (and let's be honest, all five-year olds are) with this activity I would have put up some sentence frames for students to use both for presenting and for questioning (i.e. I made a ______ by _______. How did you _____? Why did you _____?).
Friday was Teacher Appreciation Night at Petco Park. I was so proud to see one of my fellow staff members and colleagues that got nominated for Teacher of Year standing on the field. It was an entertaining night filled with all you can eat hot dogs (I had 3.5) and great company. I wish we would've taken a picture during the game and not after!
After indulging in all that ballpark food, my boyfriend, friend, and I decided to go for a nice leisurely hike in Torrey Pines the following day. I've hiked some of the trails here before but never went all the way down to the beach! It truly reminded me just how beautiful Earth really is :).
Here's to another (Teacher Appreciation) week of new and amazing experiences. As always, thanks so much for reading.
P.S. Check out those carrot tops!
Just kidding, here they are! :)